Stories Before 1850. 0075: Anon., Blanch and Rosalinda
| | |
| --- | --- |
| Author: | Anon. |
| Title: | Blanch and Rosalinda |
| Cat. Number: | 0075 |
| Date: | No date but c.1835-1857 |
| 1st Edition: | |
| Pub. Place: | London? |
| Publisher: | J. L. Marks, Long Lane, Smithfield? |
| Price: | Unknown |
| Pages: | 1 vol., 8pp. |
| Size: | 10.5 x 6.5 cm |
| Illustrations: | Five engravings plus decoratd title page |
| Note: | |
Images of all pages of this book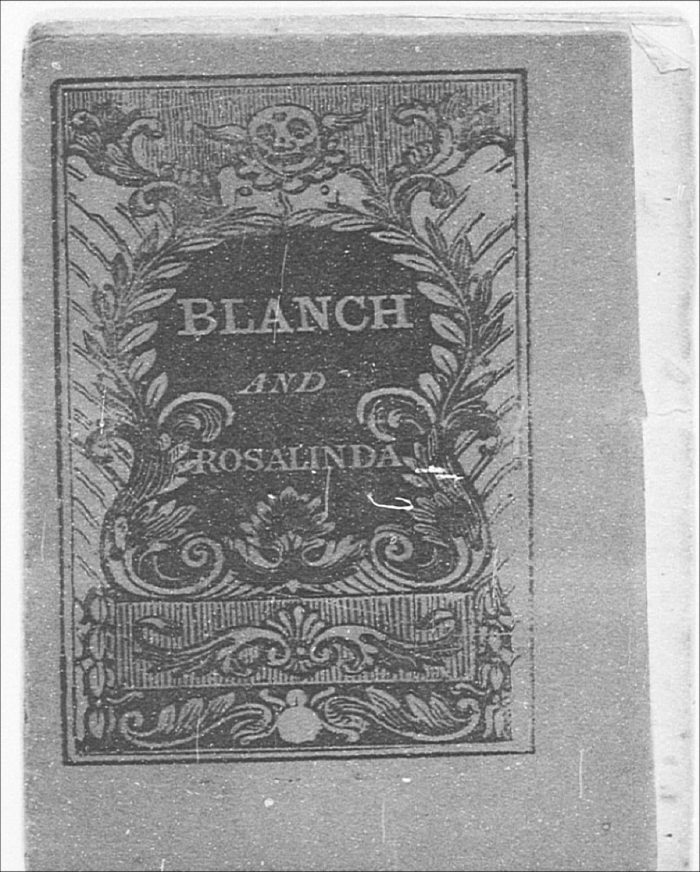 Introductory essay
The distinctive title-page (outside front cover) identifies this as having been published by J. L. Marks of 91 Long Lane, Smithfield, London (compare the title-pages of 0009 and 0016). Marks was publishing chapbooks there from c.1835 to 1857 (Brown 1982: p.123; Todd 1972: p.126).
Blanch and Rosalinda is a fairy tale in the tradition of Perrault or D'Aulnoy. It differs only in that its moral is more explicit. With its commendation of patient contentment with one's lot, it also fits comfortably into the tradition of the early nineteenth century moral tale.
Blanch and Rosalinda are the two daughters of a worthy widow, Goody Hearty. An old woman hobbles by and Goody Hearty invites her in to rest and eat. Blanch, under instruction, brings her some of the plums she had grown, but does so with an ill will, thinking that they are not to be wasted on an old woman like this. Rosalinda gives her a new laid egg from her own chicken, and does so freely. The crone turns into a fairy. She praises the family for their 'industry, perseverance and pious resignation', and she will reward each daughter as she deserves. Rosalinda is to be mistress of a farm and Blanch a great queen. Their cottage turns into the neat farm and a huntsman rides by - a king - who selects Blanch as his wife.
While Rosalinda is happy living a quiet life on the farm, Blanch feels out of place at court and soon tires of it. She returns to her sister, and the fairy appears again to tell her that she has been recompensed for not giving the plums freely. From then on the sisters live together.
Brown, Philip A. H., London Publishers and Printers, c.1800-1870, London: British Library, 1982
Todd, William B., A Directory of Printers and others in Allied Trades, London and vicinity, 1800-1840, London: Historical Society printing, 1972