Geography and Travel. 1019: Anon., A Compendious Geographical Grmmar
| | |
| --- | --- |
| Author: | Anon. |
| Title: | A compendious geographical grammar; exhibiting a brief survey of the terraqueous globe; and shewing the situation, extent, boundaries and divisions of the various countries; their chief towns, mountains, rivers, climates and productions; their governments, revenues, commerce, and their sea and land forces; likewise their religion, language, literature, customs and manners of the respective inhabitants of the different nations: and also, a concise view of the political history of the several empires, kingdoms and states. Embellished with maps |
| Cat. Number: | 1019 |
| Date: | 1795 |
| 1st Edition: | 1795 |
| Pub. Place: | London |
| Publisher: | W. Peacock |
| Price: | Unknown |
| Pages: | 1 vol., 404pp. |
| Size: | 12.5 x 8 cm |
| Illustrations: | |
| Note: | Includes fold-out maps of the world at front, and other fold-out maps for each region. See 1015-1022 for other editions |
Images of all pages of this book Note: these have NOT been verified or catalogued. Use with care.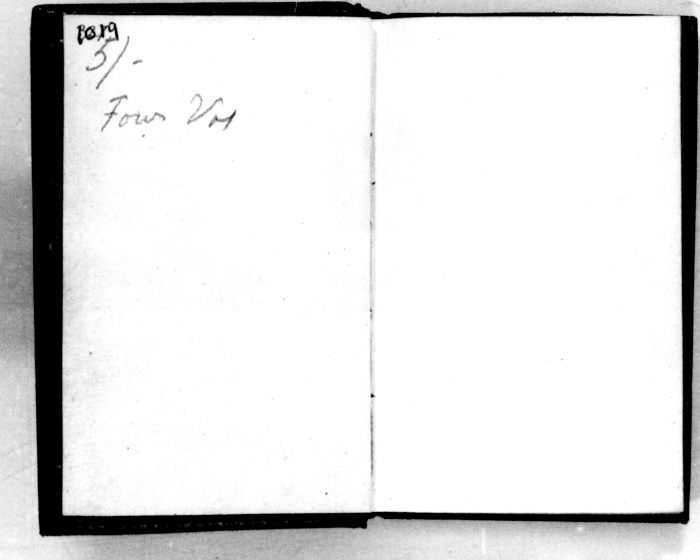 This book is intended to be, the 'Introduction' notes, a companion to Peacock's Compendious Geographical Dictionary. It is designed 'for the instruction of youth as for a pocket companion for those of a more advanced age' (p.iii).
Perhaps the most remarkable section of the book are the 'General Observations on the Variety of Species Among the Human Race', which form part of the Introduction (pp.iv-vi). Following Linnaeus, the author had divided humanity into six varieties. The Europeans, we read, 'enjoy singular advantages from the fairness of their complexions', and 'The English are the fairest of the Europeans' (p.vi). Other peoples are all compared with the English in terms of their inferiority. The 'Southern Asiatics' of India, for example, are described as 'slothful, luxurious, submissive, cowardly, and effeminate' (p.v).
The rest of the Introduction is comprised of geographical problems much like those to be found in many eighteeth-century geography text-books. Likewise, the main body of the book is divided into sections dealing separately with a region or country. Most of these sections, especially for Europe, describe the history of the area, from Roman times to the very recent present. There is much detail on the French Revolution, for instance, bringing events up to 1801. The tone is scholarly, but no attempt is made to disguise the shockingness of the Revolution. Generally speaking, though, the text is less anti-Catholic than many earlier works in the genre, Pat Gordon's early eighteeth-century Geography Anatomiz'd for example (1039).